Beauty can be in the eyes of the beholder and here's the possible choices, biased or not.  In my case, I'll present my choices as well.  But here are a few who I believe got picked for the title of "Hotter Than Any Super Sentai/Power Rangers Girl" by fandom.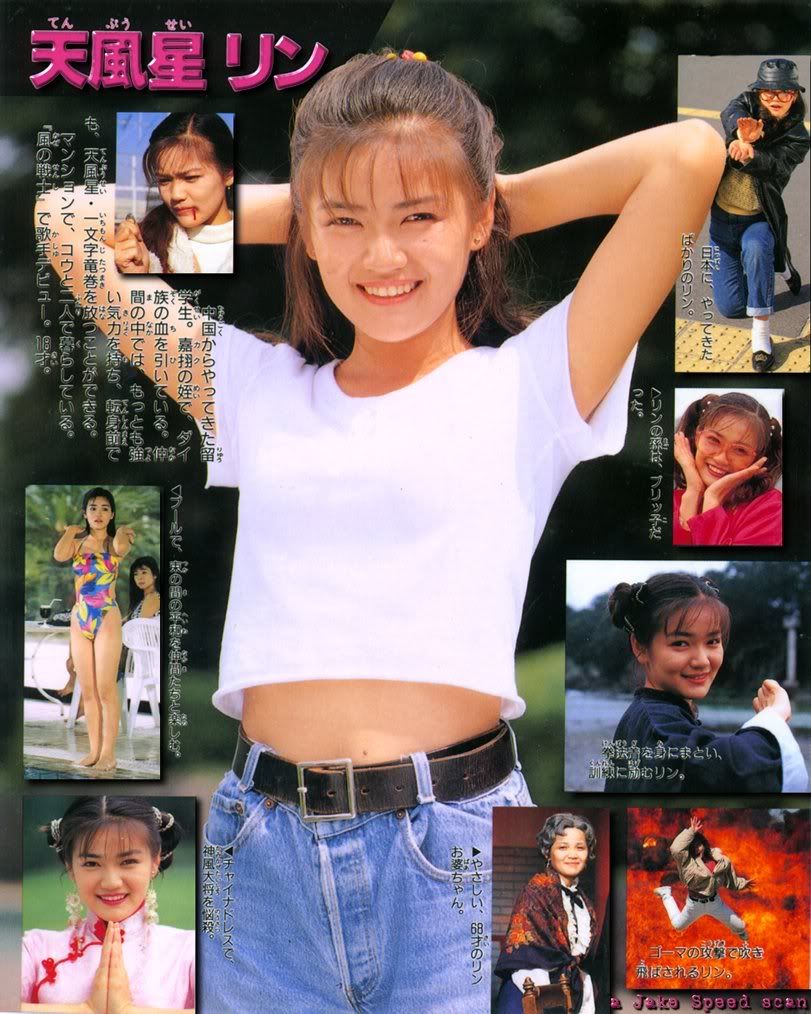 Lin of Dairanger 
I would admit she is really, really pretty.  So okay I do find Kimberly hotter than she is but, she is still hot nonetheless.  I would admit that the swimsuit episode really is a serious distraction to the viewers.  I think she's hot enough to distract Skull Skullovitch but good thing they never met.  Skull would have been beaten up by her.  For me, she is really a worthy contender for the title "Hotter Than Any Super Sentai/Power Rangers".  Even her unnamed granddaughter was hot as her.
Kimberly Hart of Mighty Morphin' Power Rangers
Well she's not my first Tokusatsu crush (mine was Hikaru Katsuragi/Pink Five of Bioman) and for some, she was the first 90s crush.  I would admit that while I did have my hots on Japanese girls but I found myself more attracted to white girls.  Yes, Kimberly Hart became my choice for "Hotter Than Any Super Sentai/Power Rangers".  For some reason based on my personal preferences anyway, she's been my top pick for a LONG time, maybe even until now.  So what's my point?  It's not hard to figure out why she got that popular to the point of being overrated.  I also thought even if I do like Zyuranger better than MMPR, but I like Kimberly over Mei for stupid reasons.  Hehehehehehe!